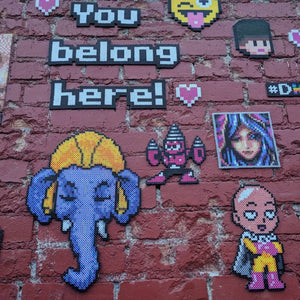 We must, indeed, all hang together...
Why?
To break down silos and dispel the illusion that the world we share is constructed of separate and unrelated forces. 
How?
Developing bodies and practices capable of systemic thinking and collaborative learning. 
What?
Artists, professionals and small businesses cooperating to serve themselves and the World in mutual self-interest.
 ...or, most assuredly, we shall all hang separately. ~Benjamin Franklin
You belong here. You are not alone.
Inspired by anarchy this shop serves outsiders, activists, and punks. That's why we call our customers "freedom fighters." We promise our products and services to be straight-forward and hyper-inclusive.
Your feedback is valuable to us. However, we reserve the right to say "Fuck-off" if you are not being kind. 
---
1 comment